Hail storms bring enormous damage to properties in Chicago. The severity of damage to your home's roof depends on the hail size, type of roofing material, roof slope, materials' age, and construction quality.
The bigger the hail, the greater the damage homeowners will experience once the storm is over. Other elements that should be considered are hail shape, hail density, and the angle and velocity of the fall.
To determine the roof hail damage, it is essential to do the right thing- call an expert. This is to prevent future damage that can be costlier. It's challenging to determine the extent of damage from the ground, so calling a trusted roofing contractor specializing in roof damage repair and building restoration must be on your priority list.
Leaving the job to the experts is an intelligent decision. However, knowing how the hail season can damage your roof and exterior will help you identify the not-so-visible marks of destruction on your property.
As a homeowner, knowing how to tell the damages of a hail storm on your roof and the solutions to fix them is crucial. The assessment of your contractor comes in handy when you file a homeowners insurance claim. The sooner your action, the quicker they will pay for the services.
We rounded up the top roof damage inspection guidelines for your perusal.
Know What Hail Is And How It Is Formed
insuring thunderstorms, there is a precipitation process as the air updrafts. The upward air currents carry the raindrops to the clouds' upper level with a below-freezing temperature.
When the frozen raindrops or ice crystal particles drop down from the clouds, they pick up the moisture from the water vapor. If caught in another updraft, the hail particles will freeze and become more extensive.
As the hailstones move and down during the stronger updrafts, the larger they become. When the air gravity cannot hold them anymore, hailstones will fall and cause damage to people's properties.
Learn The Tell-Tale Signs Of Roof Hail Damage In Chicago
There are visible signs that will help you determine the extent of hail damage on your roof. They will help you know if you need to call a restoration company ASAP. Some of these signs can point out more damage to the roof itself.
Often, one or more of these signs are indications that your home needs a complete roof replacement rather than a minor roof repair. It is time to call your insurance company to inform them of your potential claim.
Dented Gutters, Downspouts, Or Gutter Screens
A heavily dented gutter is a sign of significant damage on the top. While minor impacts may indicate no considerable damage to the roof, it is still essential to have it inspected by a qualified specialist.
Dents On The Siding And Windowsills
Check your home's casings, siding, and windowsills for impacts like dents and dings. These areas indicate the severity of damage to your roof. Other signs of substantial influence are exposed metal surfaces and metal fascia on the eaves.
Chipped Paint
If you have painted surfaces outdoors, like decks or patios that sustain hail storm damages like chipped paint, you can add them to the list to be restored.
Damaged Air Conditioners And Other Vital Outdoor Equipment
When inspecting roof hail damage, do not forget to check your air conditioning unit system. Certified inspectors have them on the checklist. You can claim a replacement from your insurance company if it is damaged.
Get A Professional Roof Inspection Service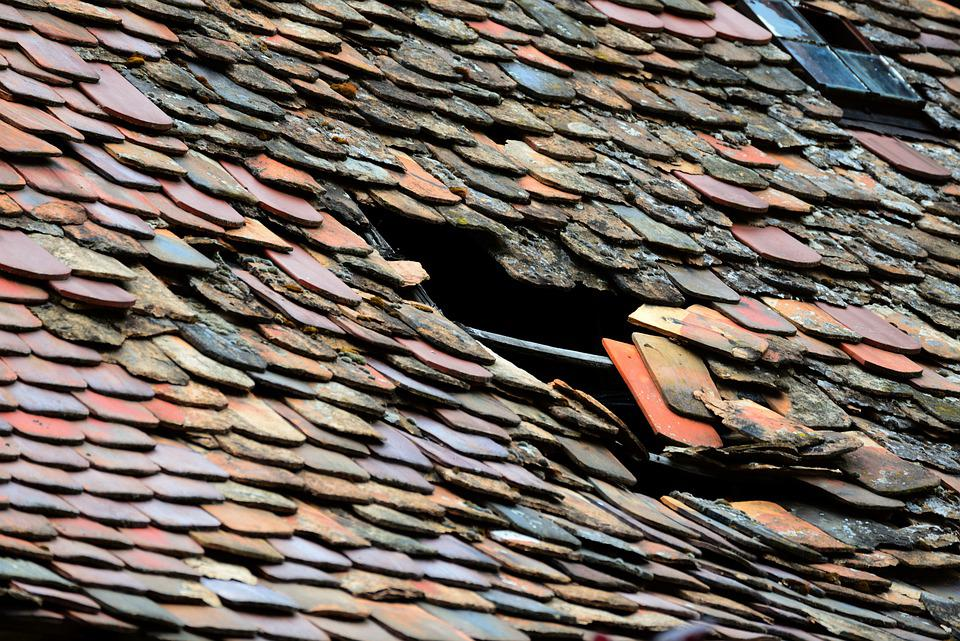 Do not wait until serious roof problems happen. Act fast and hire a licensed specialist for a roof inspection if the hail storm is strong. Some homeowners take minor issues for granted or postpone the decision to check their roofs.
Unfortunately, neglect can lead to problems that result in replacement or major roof repairs. This entails higher expenses than having a roof inspection after a hail storm.
In addition, the National Roofing Contractors Association in Chicago recommends at least two roof inspections a year. The perfect times are after the hottest weather and after the coldest season.
Here are the benefits of having a roof inspection in Chicago, Il:
Detects Hidden Weather Damages
Certified and well-trained assessors can easily spot defects caused by hail storms or high winds. These events damage the roof and result in water infiltration. After the inspection, they will recommend if you need maintenance work or not.
Detects The Defects Due To Years Of Use
Roofs are subject to aging and weathering. It is essential to have a regular inspection, especially after an intense hail storm, to ensure that your roof can withstand the next onslaught of weather disturbances. This also prolongs the roof's life span and helps you avoid an expensive complete roof replacement.
Detects Some Damages Due To Routine Maintenance
Unwanted roof damages also happen when technicians who do routine cleaning and maintenance of air conditioning and home systems neglect to close the mechanical access panels. Since they are located on the roof, this results in water leakages.
Other culprits are the debris on the roof that can cause the growth of moss, mold, and other deteriorating agents. Over time, these things can heavily damage the roof. Experienced inspectors will check all potential causes and advise you on maintaining the excellent condition of your roof.
Detects Vegetation Damages
Root damages also occur when the gutters are not adequately cleaned and plants grow inside them. In addition, the constant scraping from the branches of a nearby tree can damage the roof. These things are often undetected. A thorough inspection by a licensed technician can point out the presence of these issues.
Detects Roof Leaks
Leakages are signs of more significant problems on the roof, such as mold presence, rotting wood, or corrosion. A hail storm also caused leaks. Scheduling a roof inspection prevents further deterioration of the roof conditions.
Here are some factors that roofing contractors check during a post-hail storm roof inspection:
Visible leaks on the roof or interior like the ceiling
Attic's ventilation to determine if there are trapped hot and cold air
Number of layers on your roofs
 Condition of the roof's decking (if solid or spongy)
 Roof shingles (if they are loose, blistering, cracked, missing, or buckling)
Roof vents to ensure that there are no obstructions
Skylights and penetrations on the roof
Roof flashing (the metal that is placed in the shingles)
Chimney condition
Gutters and downspouts to eliminate standing water or blockages)
Schedule Your Roof Inspection Now
Now that you have the rundown of the roof hail damage guide, it's time to call a disaster relief specialist. Powerhouse Restoration is the answer to your needs. It has a quick-response team and proficient technicians handling hail damage and other services professionally.
Choosing the right roofing company with years of experience and satisfied customers will give you peace of mind. It ensures your family's safety and preserves the future value of your property.
When you work with the best service provider, you can expect high-quality results and long-term solutions to all your roof problems, especially the hidden ones. The bottom line is never to compromise safety just because you want to cut down expenses after a hail storm.