10 Tips for Preventing Water Damage in Elk Grove Village, IL
Homeowners in the US filed $13 billion in water damage claims in 2017, according to Verisk Analytics. Insurers warn property owners that neglecting leak repairs for months can drive up the cost of repairs, with many companies refusing to provide coverage for neglectful treatment. Plumbing leaks can also encourage mold spores and damage your building materials. If you are at risk of water damage in elk grove village and want to remain in good books with your insurance provider, use the following tips from a top-rated restoration company to protect your home.
1. Install a Water Damage Detection and Prevention System
Water leaks and burst water pipes are something that can happen anytime, and when you least expect them. Leaks can happen behind your walls, beneath the floorboards, and even on the house exterior. Sometimes, the signs of water damage stay hidden. By the time you're noticing something is wrong or contact a restoration company, water damage will have occurred. You can avert a water disaster by installing an automatic water leak detection and shut-off device to minimize water loss and reduce the potential of damage due to leaks and burst pipes. If the system detects an abnormal water flow, it automatically shuts off the water. Place the water sensors close to plumbing, pipe seams, and appliances such as dishwashers or washing machines.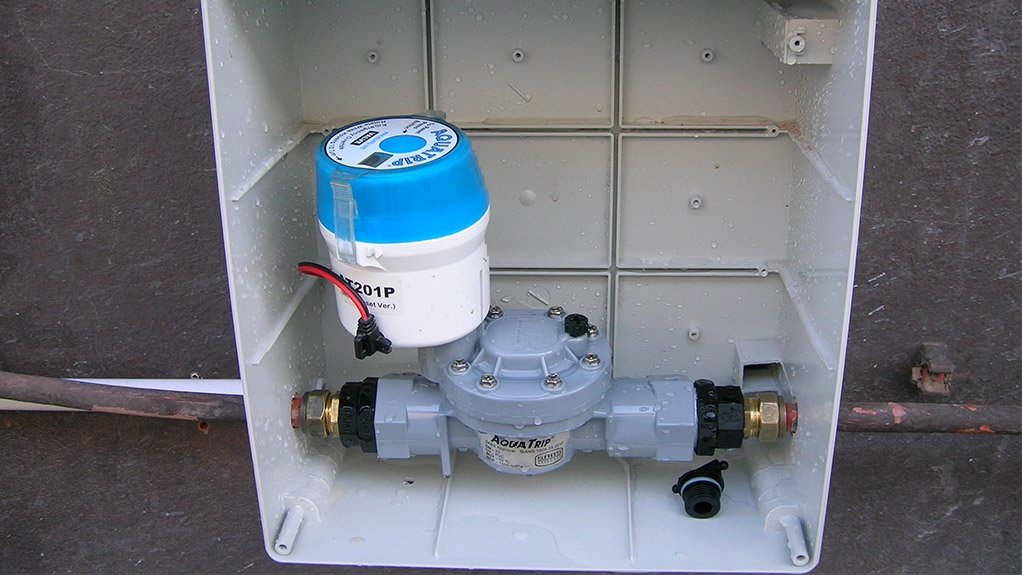 2. Install an Irrigation Controller in Your Garden or Yard
Detecting water damage in a large yard or garden is a challenge for many people. What's the way out? Install a smart irrigation controller that allows to locate faults and respond to potential water damage on the outside. The system is linked to online weather channels and can stop the irrigation system in case there are heavy rains. As well as detecting water damage, the controller can save you time and money spent on garden maintenance and prevent water wastage.
3. Clean Gutters and Downspouts
Twice a year, ask your local roofer to clean up the gutters and ducts in your home. Leaf matter, twigs, and debris can collect on your gutters and obstruct water flow. When it rains, water ends up pouring through the side of the gutters and pools around your home. Some of it may find its way into your basement or crawl space and cause flooding. Make sure the drain point is clog-free and not blocked by the exterior walls so water from the roof can drain away freely.
4 . Check Your Water Pipes
Inspect your water pipes once a year. Pipes can decay or become rust after years of use, eventually causing water leaks. In severe cases, the old or damaged pipes can lead to flooding or sewage backups. Contact your plumber to perform the necessary plumbing repair. Fixing a small leak now makes more sense now than waking up to serious mold infestation and high water damage repair costs down the road. You can also avoid unnecessary carpet cleaning and health risks, and ensure your home stays completely dry.
5. Monitor the Water Pressure
Too much water pressure isn't good for your pipes and taps. Your plumbing fixtures can explode when the pressure goes up. Buy a pressure gauge and connect it to one of the main taps in your home. Make sure water flows at a pressure of between 40 to 70 PSI (pound-force per square inch). Get a water pressure regulator if the water pressure is over 100 PSI. With the gauge in place, you can keep an eye on the water pressure around your home.
6. Install a Sump Pump in The Basement
No matter how hard you try to stop water from infiltrating your home, there are moments when groundwater will get the best of you. Groundwater can get into your basement and collect on the floor during a flooding incident. To avert water damage, install a sump pump. This device will eject water before it forms a pool and damages your foundation and belongings. Sump pumps are usually located underground and are useful in protecting finished basements.
7. Locate Your Main Water Valve
While this sounds pretty obvious, some homeowners are completely unaware of the exact location of the main water valve. If a pipe breaks suddenly, you'll need to shut-off the valve for your home's water supply. Shutting of the main valve will stop the water flow to your building, and prevent flooding as your wait for the plumber to fix the problem.
8. Checking Plumbing Appliances
Busy or not, you can't afford to ignore your plumbing appliances as they are a potential source of leaks and flooding in your home. Be sure to check that there are no leaks in your toilet. Inspect the taps and washing for leaks as well. When doing tests, follow the appliance maker's instructions. Pay special attention to the flexible pumping that goes to the toilets, water bar, and washing machine.
9. Inspect the Ceiling and Walls
If you notice that the ceiling is wet or wall paint is peeling off, there's a good chance the problem is a leak. Leave it a little longer and you could be staring at extensive structural damage. Contact your plumbing line to check your home for leaky pipes. The sooner you identify the wet spots, the better your chance of averting mold damage and structural problems due to excess water or severe weather.
10. Seal Wall and Foundation Cracks
Check for leaks in your foundation or basement walls. These may allow water into your home and cause structural damage. Ignoring cracks can lead to rot damage and mold remediation, which might cost you more. Your insurance company will also appreciate that you take preventive measures to avert serious structural damage and may re-adjust your monthly premiums. If so spot cracks or fractures, contact your local foundation repair to seal them. Early treatment and repairs can reduce water damage and prevent full-scale repairs and costly water damage restoration services down the road.
Looking for a Water, Fire Damage Restoration, and Mold Remediation Company? Get in Touch for Professional Water Damage Restoration Services
Water damage can occur at any time and affect your home from the roof to the basement. It's important to contact an expert within the first 24-48 hours after a natural disaster to minimize damage and reduce biohazards. If you live in any of the Chicago suburbs, or the surrounding areas, and you suffer water damage of any type, contact Powerhouse Restoration for fast, professional cleaning services and restoration today. We provide mold inspection, mold testing, mold removal, mold remediation, water damage restoration Chicago and thorough disinfection service in elk grove village. We provide an immediate response, use specialized equipment, have IIRC certified technicians, and work fast to ensure your home is dry, clean, and safe. Call our restoration experts at (847) 758-8308 for a free estimate today.