Water damage is destructive and sometimes unpredictable. It soaks floors and carpets, rots framing, and wicks through walls — a severe headache for property owners. For Chicago residents, typical water damage includes burst pipes and flood damage from heavy rain. The immediate response is always shutting down water sources and electricity. But what's the next step?
Water damage restoration can be messy, so you probably don't want to do it yourself. However, while waiting for the restoration company to arrive, here are some water damage repair tips for downtown Chicago homes.
Water Damage Restoration Tips
1. Standing Water Removal
After shutting down the water source and electricity, you must remove as much water from the affected areas. First, you need to identify if the type of water is safe to clean yourself. There are three types of water: clean, gray, and black water.
Clean water is usually from rain, water from condensation, or leaky pipes. It is the safest water to clean yourself. Gray water comes from washing machines, clean toilets, a kitchen sink, or dishwashers. It may have some contaminants, but you can remove them with the proper safety gear. On the other hand, black water is contaminated with bacteria and, therefore, not for you to remove. This type of water is from sewage or dirty floodwater from rivers.
2. Drying and Dehumidification
After water extraction, prevent additional damage by drying out the area. Where there is water, there is moisture. You need to get rid of moisture and humidity because it damages your wood, carpet, walls, and ceiling. Dry out trapped water by opening drawers, cabinets, bins, suitcases, and even storage containers.
Setting up large fans and dehumidifier speeds up the drying process. Opening windows and doors also help unless the weather outside is humid. Avoid the risk of mold growth by ensuring wet materials are quickly dried down.
3. Removing Damaged Materials And Mold Remediation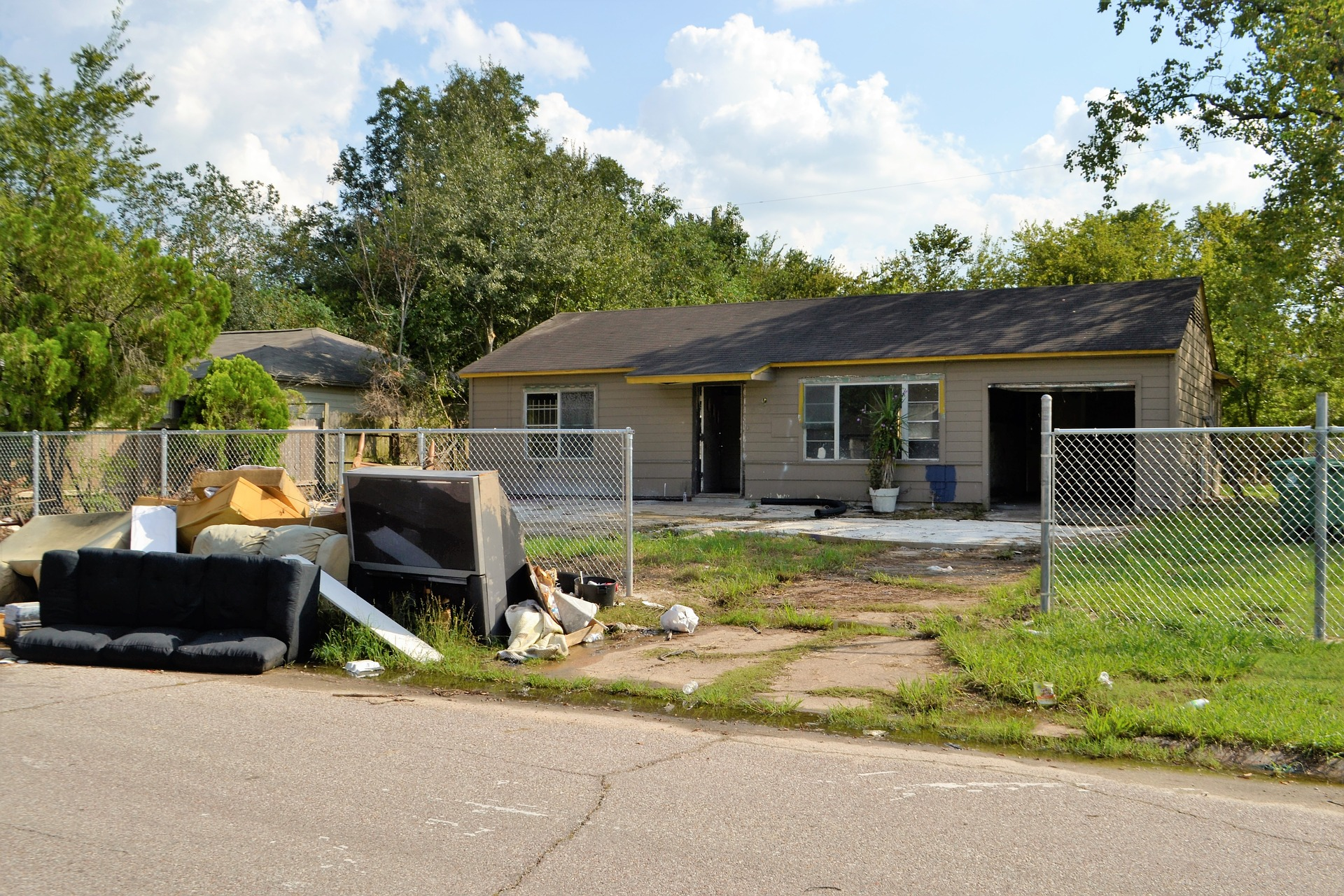 When experiencing water damage, it's best to get rid of your wet carpet, area rugs, and other wet porous materials. Once soaked in water, damage to porous materials becomes permanent. If you try to restore them, mold issues will only grow.
In some cases, mold may have already started infecting some of your things and furniture. If this happens, throw the material away because it could be harmful to humans. It can also grow on walls or floors, which poses serious problems. You will need professional mold removal to avoid spore contamination if that happens.
4. Cleaning And Disinfection
When the affected area in the home or business is structurally dry and free of water, then it's time for cleaning and sanitizing. Clean up debris and waste. Start disinfecting the whole area and sanitizing the remaining undamaged materials.
You can clean non-porous surfaces using water and a bleach solution. Otherwise, you can manually spray and wipe down areas. With kitchen utensils, such as metal and ceramic pans and plates, wash them thoroughly with soap and hot water. Afterward, you can boil them in clean, hot water for 15 minutes.
5. Restoration
This step is where you restore and replace damaged floors, walls, and ceilings. Replacing a damaged ceiling is usually the first order of business to prevent ceiling collapse. With flood damage, installing new and waterproof floors is necessary. If you have damaged drywall, you can either repair or completely replace them with a new one, depending on the damage.
Restoration is a lot of work. That's why a water-damaged home or business often hires restoration companies to do the job for them. Sometimes, these damage restoration companies even help with water damage insurance claims.
Important Calls To Make
1. Water Damage Restoration Company
Let's face it. You can't do all the water damage repair yourself. Water damage requires professional help and service, especially if it poses health problems. Congratulate yourself for applying the urgent fixes, but let professional service handle the rest of the restoration process.
If you're a business property owner, you won't let the water damage affect your business and inconvenience your customers. Water damage cleanup must be fast and efficient so you can resume operations. Calling certified technicians for professional water damage repair is always the most convenient option.
Whether you live on Gold Coast, Chicago, IL, or downtown Chicago, you can call certified technicians from any water damage restoration company 24/7. Aside from making water damage restoration, they also guide you throughout the rest of the recovery process.
2. Your Insurance Company
Calling your insurance company is essential, especially if there were significant damages. Keep your insurance provider informed of the water damage and restoration process. Don't forget to document and take pictures of the structural damage. On some occasions, the water damage restoration company takes care of your insurance claim.
Restoration costs are not cheap; hence, you will need all the coverage available. Ask your agent about the water damage claim, your coverage, and coverage limits. Call and schedule an inspection with your insurance adjuster as soon as possible. Do this if you want to speed up the processing of your insurance claims.
3. Office Of Emergency Management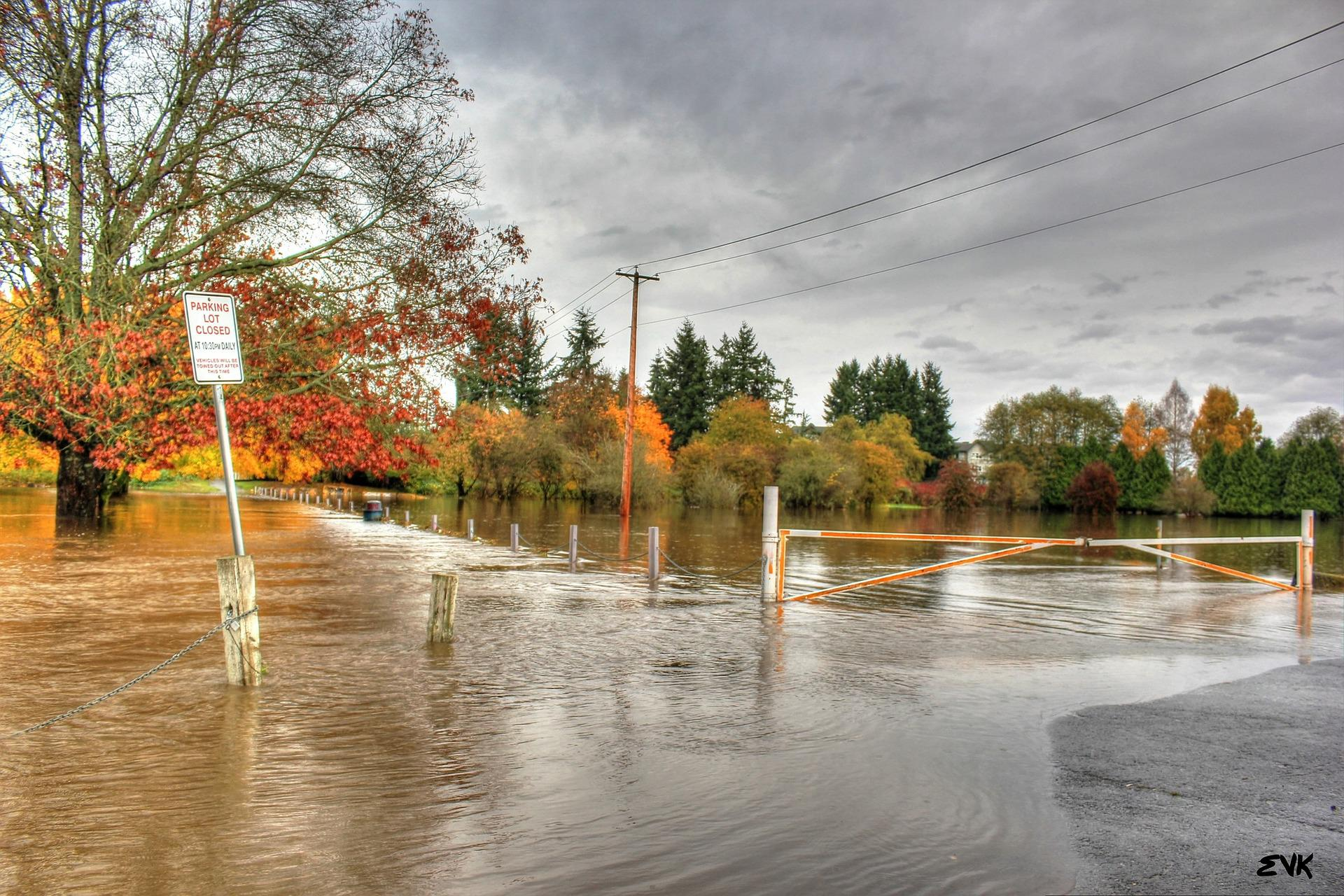 Some months, heavy rains frequent Chicago. With 38 storms expected every year, flooding is somehow a common scenario. Aside from water damage, flooding also causes electrical hazards and damage to gas lines.
You can't start water damage cleanup unless you properly shut off utilities and the area is free from hazards. You wouldn't want to compromise your situation more by allowing another disaster restoration, such as fire damage restoration, to occur.
Calling Chicago's Office of Emergency Management is another important call you need to make. Chicago's OEM handles shutting off utilities correctly. They make sure your area is free from risks such as electrical and gas leaks.
4. Department Of Water Management
Although Chicago flooding causes most water damage in Chicago homes, natural disasters don't always cause these floods. Some are because of backed-up sewer water in the basement.
If this is the case for you, call Chicago's Department of Water Management right away. Report your exact location so that the department identifies the problem in your area. Then, they will come to repair the mainline.
Whether you're a Chicago property owner or renter, Chicago's DWM will respond to your call. They'd never risk jeopardizing the quality of their service.
Water Damage Restoration Companies In Chicago
Dealing with water damage is disastrous and messy, but they are unavoidable. It is a stressful experience for many home and business owners. You can take care of some water damage with a mop and cleaning supplies. However, do-it-yourself restoration sometimes isn't enough. For instance, some water damage that involves contaminated black water requires cleanup by a professional water damage technician. The cleanup has to be quick to avoid further damage.
Hence, you may always choose to save yourself from the mess and hassle by seeking professional help. DIY restoration may seem like the more practical choice, but it isn't. Sometimes, it consumes as much money as professional service and even more time.
Most restoration companies charge water damage restoration based on damage, square footage, and water type. So hiring one company to take care of the repair and restoration saves you more money. They'll take care of the legwork for you to have peace of mind.
Whether you're in Logan Square, Chicago, IL, or the Chicagoland area, many water damage repair businesses are available 24/7 to serve you.
There will always be a water damage restoration business licensed in the area to respond to your water damage emergency — from burst pipes to severe flood damage. Especially in Chicago, these companies even offer free flood restoration consultations. Restoring water-damaged spaces should no longer stress you out with the help of these restoration companies.